About us
Group history
Golden Scampi Feeds, a subsidiary of Good Luck Group was started by Mr M.Sudhakar Reddy in the year 2000 with the aim to serve the aqua, cattle and poultry feed industry, having 25 years of experience in the industry to develop the concept of low cost, better quality & better growth.
About the Company
Good Luck Group is a diversified into fields of manufacturer's of Aqua feed, poultry feed, cattle feed, ice block, agencies, construction, aquaculture and agriculture serving the areas with the experience of more than 25 years.
Golden Scampi Feeds are one of the most renowned brands in the region competing with giants like CP aqua, Avanti Feeds, Grobest Feeds, etc. Today, it is one of the largest suppliers of aquaculture, poultry, cattle feeds in region, with a strong customer base, holding the No.1 position in terms of quality.
Golden Scampi Feeds adheres to a strict Quality Policy and believes that its strengths commensurate with quality and service. Its quality derives strength from Research and Development, obtaining the best raw material from global markets added with the latest equipped R & D testing facilities in support with SGS international lab, Chennai.
Golden Scampi Feeds has expanded its  R & D operations in the name of Golden Aqua Farms to test their feed capabilities in real time to farm raising seafood products. Backed by more than 25 years of experience, with an efficient staff, state-of-the-art facilities, close to 100 employees, by which Golden Scampi Feeds has been successful in developing advanced feed formulation technology and manufacturing quality feed products suitable for aquatic farms all over the India.
Management Team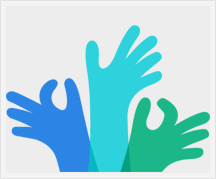 Coming to the Management Team, M.SudhakarReddy was the Managing Director and M.GeethaReddy was the proprietor.
Managing Director
The Goodluck group is founded by Sri M.Sudhakar Reddy from the place Patur, a small village in Kovur mandal, Nellore district, Andhrapradesh in the year 1985 with the help of State Bank Of India (Main branch Nellore) in financial aid, with the company named as GoodLuck Cattle & Poultry feeds with desperate aim to serve the poultry and cattle farmers with aim of helping farmers with low cost and high quality feed as he believed and followed his guru Sri B.V.Rao who is considered as father of poultry and founder of NECC and he is doing what we believed.
Mr Sudhakar Reddy Studied X board and discontinued his education due to family problems. He started working as a wager earner to support his family with his brother under civil contractor in building Mahankali Irrigation power project at Karnataka, India and their he slowly climbed the ladder in short span off time to supervisior and gained skill in construction.
Later Mr.Reddy identifies the importance of dry fish in poultry feed industry and started as dry fish merchant helping both farmers of poultry and fisher man in aiding the financial support for their nets for fishing. He is the one who started aiding fisherman in areas of mypadu, isakapalli and other areas. And further he focused on delivering better service for poultry and cattle feed industry by starting his company Goodluck Cattle & Poultry feed in the year 1985.
Mr Reddy not only true fan of poultry or cattle and his attention diverted in providing quality feed to Aqua farmers and he succeeded in making farmers happy by starting his company Golden Scampi Feeds in 1999 serving aqua farmers throughout the district and now plans to expand all parts of India.
Mr Reddy always sees a opportunity to help famers in poultry, cattle, aqua which makes him to start one more company called Good Luck Ice Industries in 2002 which makes Ice blocks for intermediate storage between farmer fields to processing plant of aqua products.
Mr Reddy personal interest towards construction has completely changed the scenario in building the apartments and identifying exactly the needs and satisfying with his innovative ideas and pioneered the way how to do apartment construction in his region.
Mr Reddy started his Services in the name Good Luck agencies with Reliance Petro Marketing with giant like Reliance Industries Ltd in 2004 and successfully runned and been top seller in his region. Due to companies decision to shut down the petrol pump currently is stopped.
Mr Reddy always strives to see happiness of the farmer and put forward the hard work to meet his goals to satisfy the farmers with his products and services.
Mr Reddy always feels happy because he is identified in public by his product brands and not by his name. It feels great to any entrepreneur.

"Mr.Reddy always keeps in quote for his success behind every successful venture State Bank of India is with me as helping hand, and we thank State Bank of India for their support in making to Grow ourselves as a small enterprise to now a group of medium enterprises"
Powered by